Ferroptosis
Ferroptosis is a form of cell death, induced by iron-mediated formation of lipid peroxides and followed by loss of membrane integrity. The sensitivity of cells towards ferroptosis is determined by various factors such as iron availability or the antioxidant capacity, which are modulated by the local microenvironment. In tumors, the cellular microenvironment is characterized by regions of low oxygen tension and reduced nutrient supply besides the impact of resident and invading immune cells.

Considering the emerging importance of ferroptosis as an approach for cancer therapy, we aim at understanding the impact of microenvironmental factors on molecular signatures and metabolic pathways that regulate sensitivity towards ferroptosis and how this form of cell demise polarizes macrophages (Fuhrmann and Brüne 2022).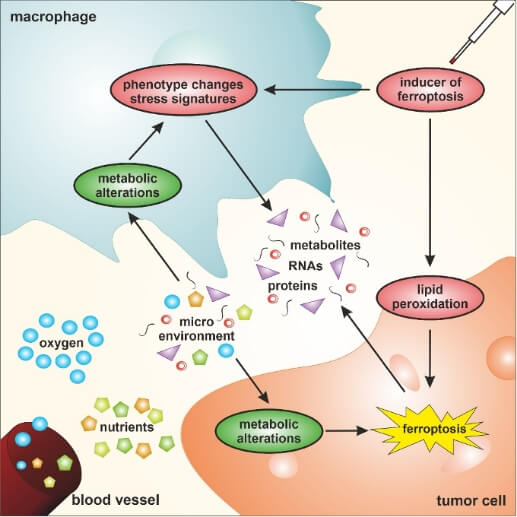 Cells undergo ferroptosis after RSL3 treatment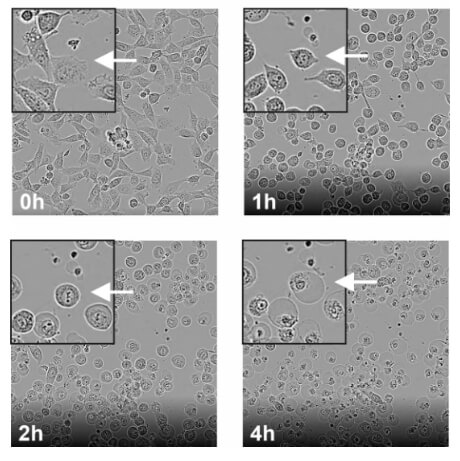 Specific questions
Molecular mechanisms and modulators of ferroptosis (e.g., hypoxia or impaired nutrient supply)
Alteration of metabolic pathways by ferroptosis
Modulation of tumor cell ferroptosis by macrophages
Polarization and activation of macrophages by ferroptotic tumor cells
Interested in our research?

Dr. Dominik Fuhrmann