Arachidonate 15-lipoxygenase type B (ALOX15B)
The metabolism of polyunsaturated fatty acids (PUFAs) is integral to the regulation of cellular functions. Lipoxygenases are a family of lipid metabolizing enzymes that catalyze the peroxidation of PUFAs to hydroperoxides. Depending on substrate and lipoxygenase isoform, hydroperoxide-derived oxylipins may cause pro- or anti-inflammatory signaling, but also differentiation, proliferation, or cell death. While the function of Th2-cytokine-inducible 15-lipoxygenase is well studied, information on 15-lipoxygenase type B (ALOX15B) is scarce. However, an association of ALOX15B with various types of cancer as well as inflammatory diseases has been reported.

Our group aims at understanding the role of ALOX15B in cholesterol homeostasis and immune responses in the context of inflammatory diseases and tumor development. Specifically, we explore how ALOX15B affects macrophage function in immunity and inflammation (Benatzy et al. 2022).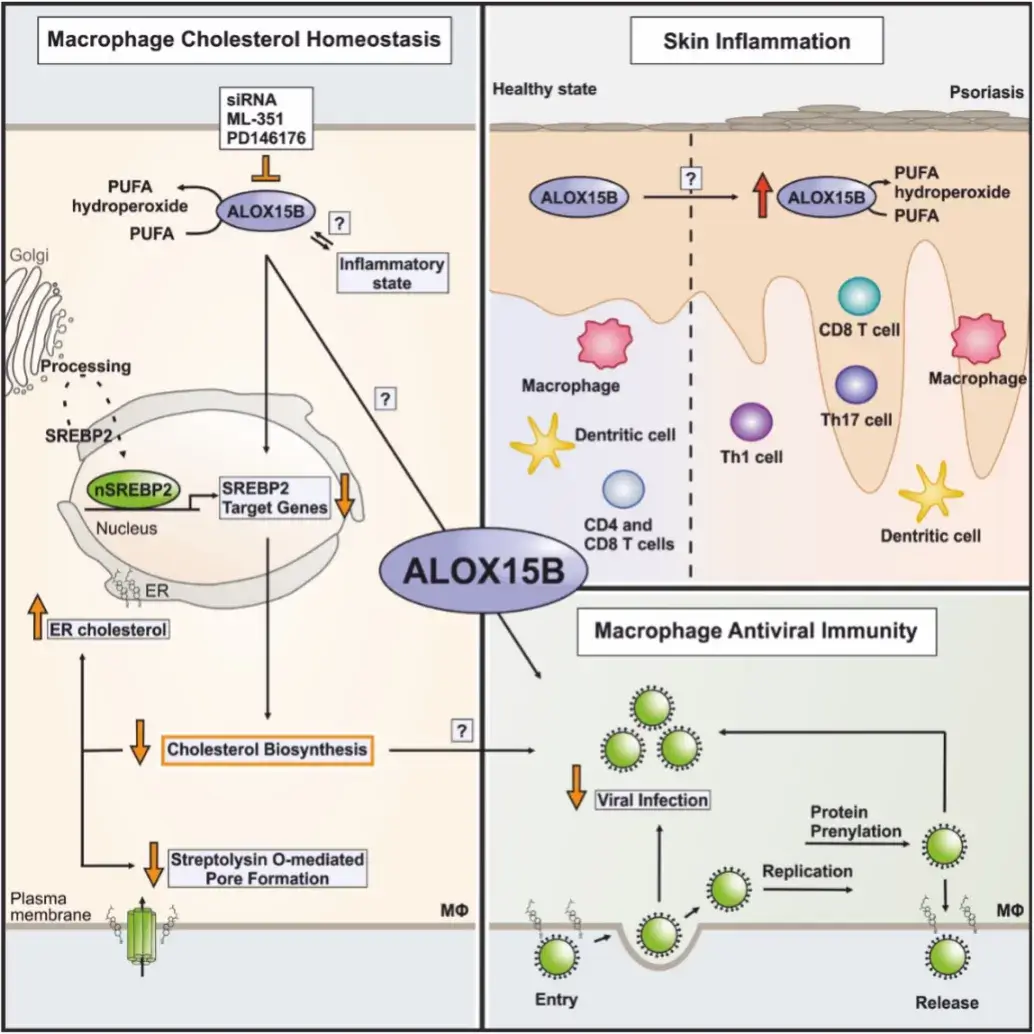 Cellular location of ALOX15B in primary human macrophages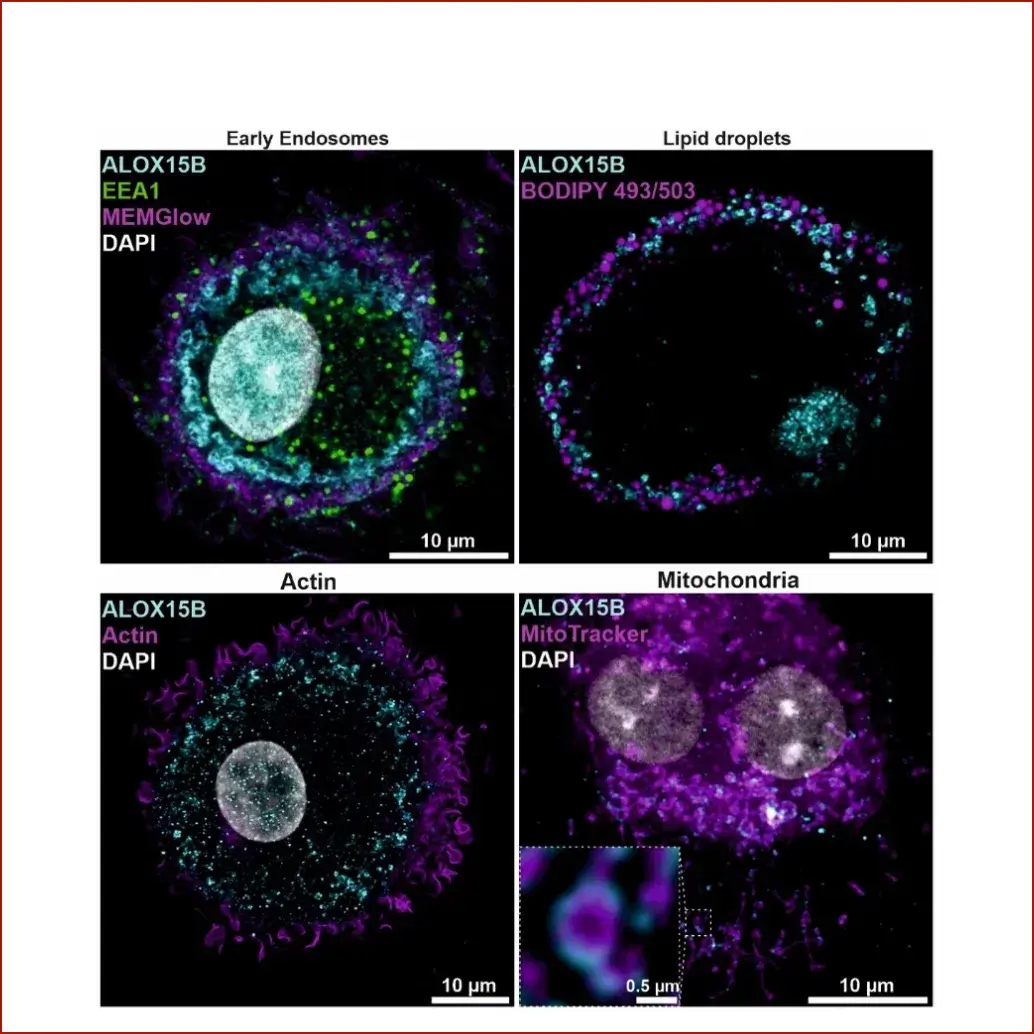 Specific questions
Connection of ALOX15B and altered cholesterol homeostasis in primary human macrophages
ALOX15B and macrophage anti-viral immunity
ALOX15B and oxylipins in skin inflammation and its resolution
ALOX15B in tumor immunity
Interested in our research?

Dr. Megan Palmer
Metabolism and epigenetic regulation of primary human macrophages
Metabolism affects inflammatory responses through mechanisms, including altered signal transduction as well as epigenetic regulation. Hereby, mitochondria play important roles not only via provision of ATP, but also by supplying metabolites such as citrate, which, through the action of ATP-citrate lyase (ACLY), supports nucleocytosolic acetyl-CoA generation necessary for histone acetylation. Furthermore, mitochondrial morphology changes through fragmentation or contacts with other organelles, such as the endoplasmic reticulum (ER), influence inflammatory signals, e.g. by generating reactive oxygen species.

We aim at understanding how mitochondria-derived signals influence inflammatory responses in human macrophages (Dominguez et al. 2021).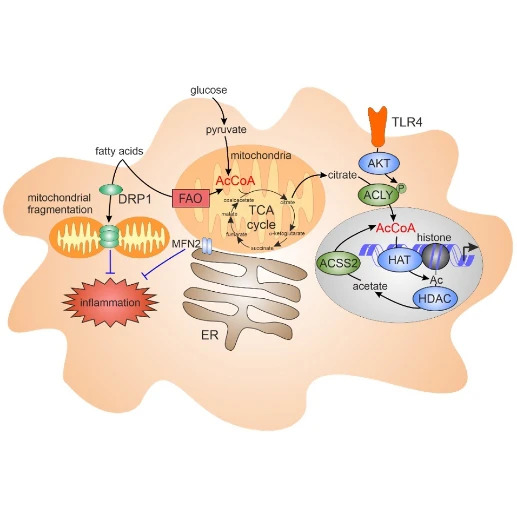 Mitochondrial morphology in primary human macrophages responding to fatty acid palmitate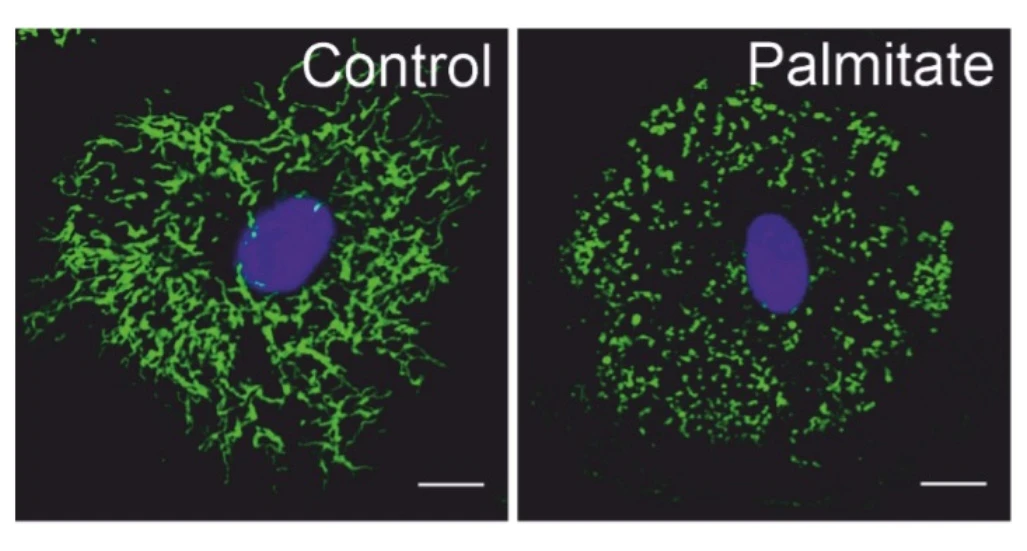 Specific questions
Mitochondrial morphology and macrophage responses to fatty acids
ER-mitochondria tethering protein mitofusin 2 (MFN2) controlling lipid metabolism and inflammation in primary human macrophages
ACLY in maintaining nuclear acetyl-CoA, histone acetylation and inflammatory responses
Interested in our research?

PD Dr. Dmitry Namgaladze