RNA biochemistry in cancer and inflammation
Pathophysiological conditions are commonly characterized by frequent, rapid changes in the microenvironment of affected organs. Consequently, many of the adaptive processes are prominently controlled at a post-transcriptional level enabling immediate responses. While there is ample evidence that post-transcriptional regulation plays a major role in inflammation, exact mechanisms remain elusive. Similarly, while post-transcriptional changes in tumor cells are rather well described, their impact on the tumor microenvironment is poorly understood.

We reach out to understand the regulation of mRNAs throughout their life cycle, both in immune cells and in tumor cells in an inflammation-associated microenvironment. We further strive to functionally characterize the impact of post-transcriptional regulation in tumor development and inflammation, allowing for the development of novel, mechanism-based interference strategies (Rappl et al. 2021).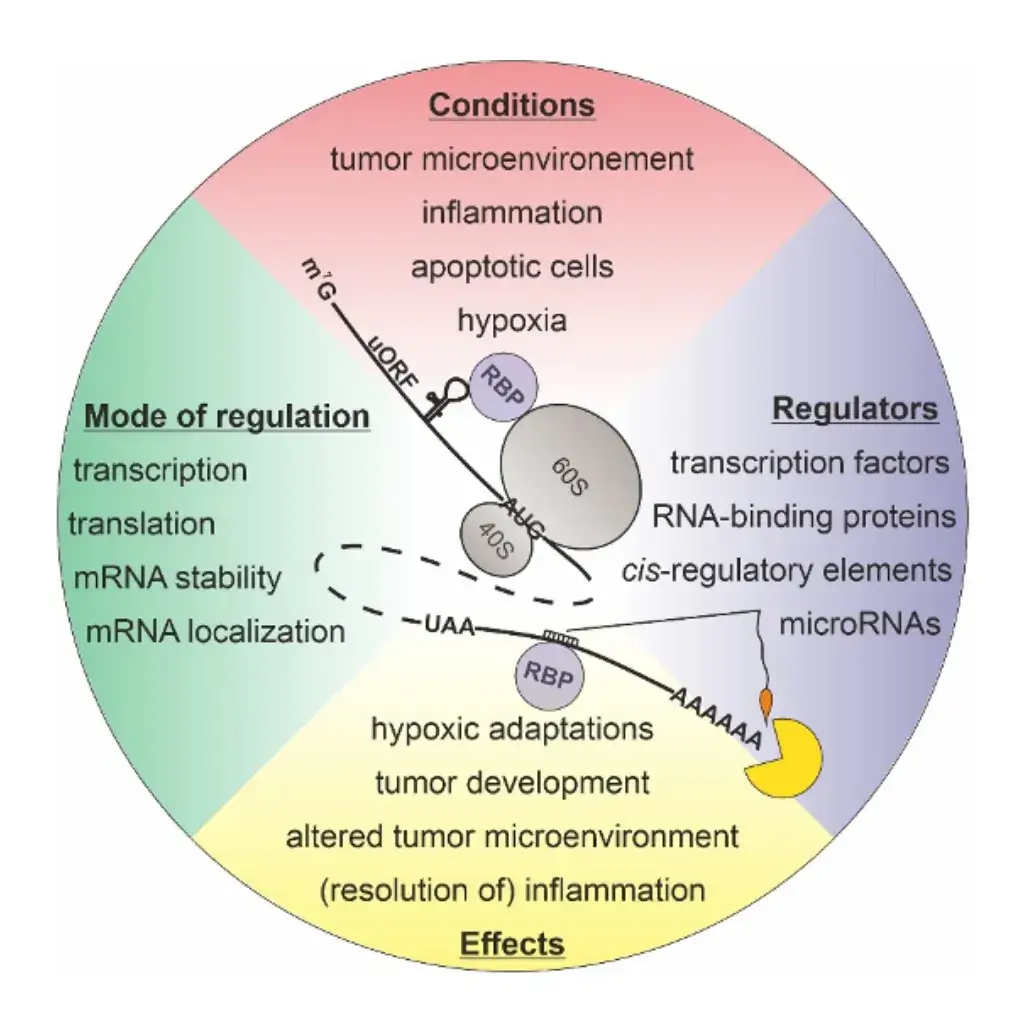 mRNA half-lives in THP-1 cells under acute (AH) or chronic hypoxia (CH) determined by metabolic RNA seq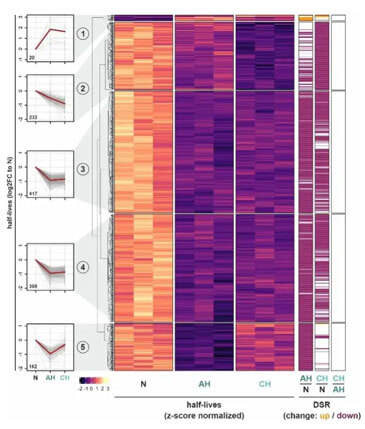 Specific questions
Post-transcriptional regulation of cellular adaptation to chronic hypoxia
Transfer of post-transcriptional regulators between tumor and immune cells
Translational regulation during resolution of inflammation
IRES-dependent translation in the inflammatory tumor microenvironment
Interplay of cis- and trans-acting regulatory factors in mRNA translation
Contact

PD Dr. Tobias Schmid