Flow Cytometry and FACS Sorting
Our flow cytometry facility is equipped with state-of-the-art flow cytometers that allow the high-dimensional analyis of tissue architecture as well as the investigation of biochemical and optical parameters in cultured cells. Our cell sorters allow the simultaneous isolation of up to 6 cell populations for downstream appplications. To that end, we have established protocols for generating single cell suspensions from a number of tissues and to enhance the viability of cells upon sorting for sensitive applications such as single cell omics.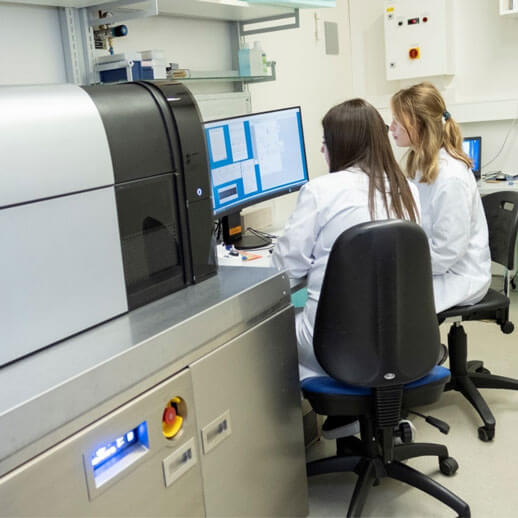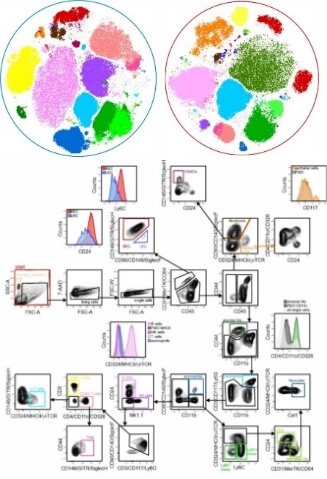 Available instruments
FACSymphony™ A5 SE
(5 lasers, 50 parameters)

FACSymphony™ S6
(5 lasers, 30 parameters, 6-way sorting)

FACSAria™ 3
(4 lasers, 20 parameters, 4-way sorting)

Amnis® ImageStream®X Mk II Imaging Flow Cytometer
We are happy to share our expertise and to collaborate on interesting projects.

Contact
Prof. Dr. Andreas Weigert